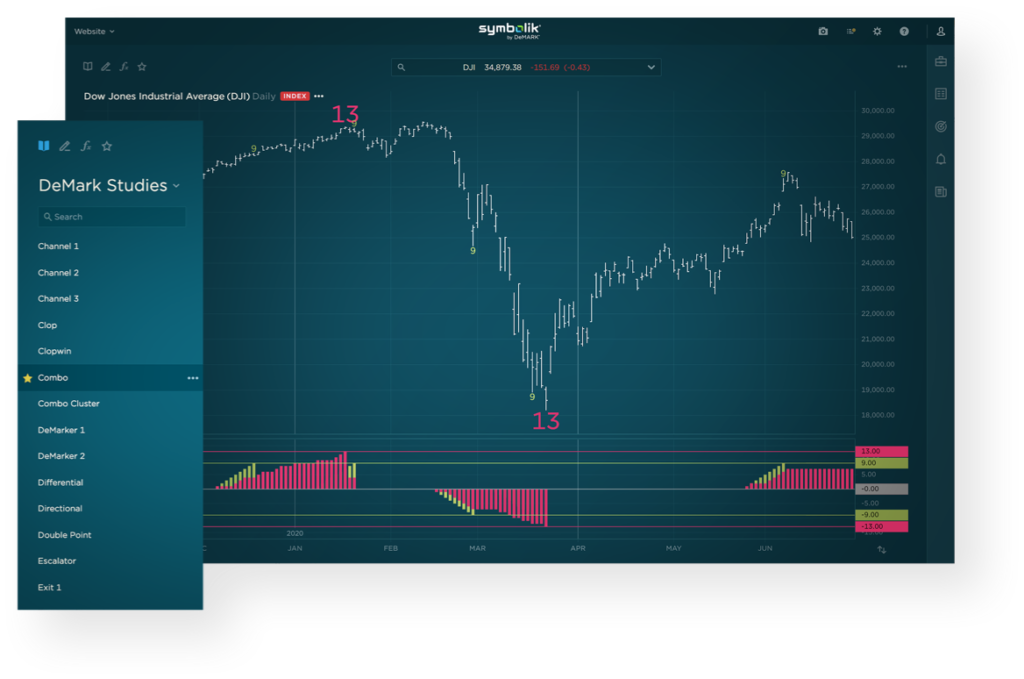 Time-Tested Market Timing
Developed by industry legend, Tom DeMark, over the course of his nearly 50-year career, the DeMARK Indicators offer an incomparable approach to those seeking a deeper, more comprehensive understanding of the financial markets. Unlike other methods, these proprietary studies are designed to identify potential price moves before the market responds, enhancing your analysis and timing.
With their unique methodology and insights, the DeMARK Indicators will forever change the way you view the markets.